Genesis Publications are delighted to announce a signed limited edition book by Mick Fleetwood: legendary drummer, bandleader and founding member of one of the greatest rock groups of all time: Fleetwood Mac
Love That Burns – A Chronicle of Fleetwood Mac will be published this Fall and SXSW has this exclusive in depth first look
To celebrate this announcement, Mick Fleetwood will appear at SXSW Conference & Festival in Austin, Texas on Wednesday March 15. Speaking with Rolling Stone magazine's David Fricke, Mick will unravel the dramatic history of a band that emerged from the British Blues Boom. The discussion will be illustrated with rare images selected from the forthcoming collaboration with Genesis Publications.
"My book Love That Burns reveals where Fleetwood Mac came from and it's an important story to tell." – Mick Fleetwood
Beautifully produced in the 
Genesis tradition
, each handcrafted copy – limited to 2,000 numbered copies worldwide – will be signed by the artist. The books will be available in the Fall and SXSW is the only place fans will get this advance preview.
In addition to the Q&A with David Fricke, Genesis Publications and SXSW are offering an exclusive VIP package to a small group of early book buyers. Join us at the official SXSW event, receive a one day festival pass, be among the first to secure your number in the edition, enjoy an invitation to a VIP 'meet & greet' and have your copy personally dedicated by Mick Fleetwood through a commemorative bookplate.
"Genesis books are unbelievably beautiful limited edition pieces of art – and incredibly well thought out. They're the best of the best, documenting music history from George Harrison to Jeff Beck and now, Fleetwood Mac."  – Mick Fleetwood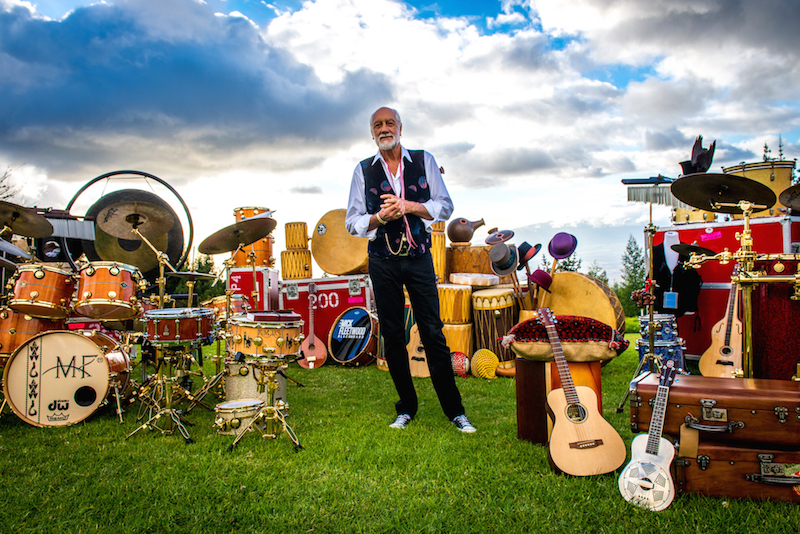 For more information, please contact Elizabeth Freund at Beautiful Day Media, Elizabeth@beautifuldaymedia.com, 718-522-5858.